「The 4th Designer Skills Workshop」Information on holding the event
New Information
Designer Skill Study Group:Representative 登 豊茂男
Theme of the 4th Roundtable Discussion
"Extending Designer Skills through Crowdfunding Success Stories."The Designer Skills Institute will be held for the first time in two years after refraining from holding the event due to the Corona disaster! Please see the application details below for more information. After this time, we plan to hold the workshop at various locations so that all members can enjoy and participate in the workshop. We look forward to your participation.
**********************************************
Crowdfunding" is a very effective way for industrial designers and product designers to effectively communicate their planned, designed, and commercialized products, gather supporters, and sell them. In this session, Mr. Fumihide Hachiro, President of Factus Design, who runs his own brand "FACTRON®" and has achieved a crowdfunding achievement rate of 10,000% for his product line, will talk about "The Successful Crowdfunding Process by Designers and Behind-the-Scenes Stories". The seminar will be held at "Techno FRONT Mori-Kezaki" where Factus Design is located.In addition, President Hachiro has kindly allowed us to visit the workshop of Factus Design, which is equipped with the latest NC and has systemized the Rhinoceros to Fusion360CAM linkage. We sincerely look forward to your participation!
【For example, if you are interested in these kinds of things, please join us!】
● I would like to know the specific process of crowdfunding information release!
● I would like to know more about the advantages and disadvantages of crowdfunding!
● We want to know how to produce information that will resonate with our fans (supporters)!
● We want to know how to manage funds, inventory, and supplier interactions to supply goods to our   supporters!
● We want to know how and how to think about building and maintaining our own brand!
● I would like to know how to link Rhinoceros and CAM!
Such as.
【Outline of the event】
■Date of the event:Friday, October 27, 2023 from 5:30 p.m. to 8:30 p.m. (up to 9 p.m.)
         ※Roundtable discussion begins at 6:30 p.m.
   <Time schedule> 
   17:30~18:30 Tour of Techno FRONT Mori-Kezaki facility and Factus Design Studio
         (On request only)
   18:30~20:00 Topic presentation by President Hachiro and roundtable discussion with all
          participants
   20:00~20:30 Tour of Factus Design Studio (upon request)
■Location:Techno FRONT Mori-Kezaki(テクノFRONT森ケ崎)
      4-6-15, Omori-Minami, Ota-ku, Tokyo 143-0013, Japan Plant Apartment in Omori-Minami
      4-chome, Ota-ku, Tokyo 143-0013, Japan
      Techno FRONT Mori-Kezaki
      〒143-0013 東京都大田区大森南4丁目6番15号大田区大森南四丁目工場アパート
      「テクノFRONT森ケ崎」
※10 minute walk from Showajima Station on the Tokyo Monorail, 5 minute walk from Morigasaki or Omori Higashi 5-chome on the Keihin Kyuko Bus 5 minutes on foot (Due to the construction of the old water pedestrian bridge in the shortcut, please use the "car route" on GoogleMap. 15 minutes on foot)
※If you are coming by car, please use the visitor parking lot for about 5 cars. Paid parking is also available in the parking lot of the facility (Times Park) is also available in the parking lot.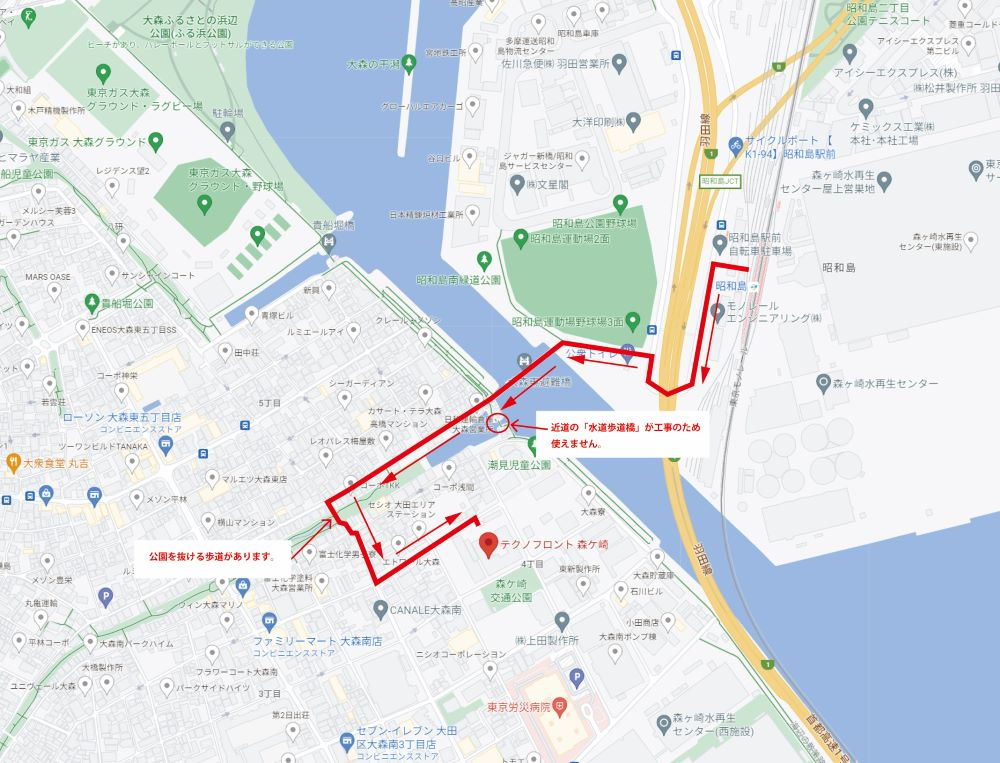 ※https://www.city.ota.tokyo.jp/sangyo/kogyo/sangyou_sien_shisetsu/fctfm.html
  ※https://maps.app.goo.gl/cni2ET7JZ9ZCjZY96
    
■Number of participants:20 people (no online live streaming planned)
■Entrance fee:JIDA member 2,000 yen / General 2,500 yen / Student free
■Application:https://peatix.com/event/3710336/view(Application deadline: October 25)
■Organizing:Designer Skill Study Group
■Contact:Representative of Designer Skill Study Group 登 豊茂男
      080-2870-0865 nobori_tomoo@jida.or.jp
   Designer Skill Study Group Management Members 鉢呂 文秀 Factus Design
      03-6715-1362
■Other:
1)No special measures against corona infection are required, but those who are concerned should wear a mask.
2)Food and beverages are not permitted in the seminar venue. Please bring your own drinks, etc. (Please eat and drink in moderation.) (Please eat and drink in moderation.)
3)The seminar venue for the day of the seminar in Techno FRONT Mori-Kezaki has not yet been decided, so we will send details of the seminar venue to those who have applied for it by e-mail at a later date.